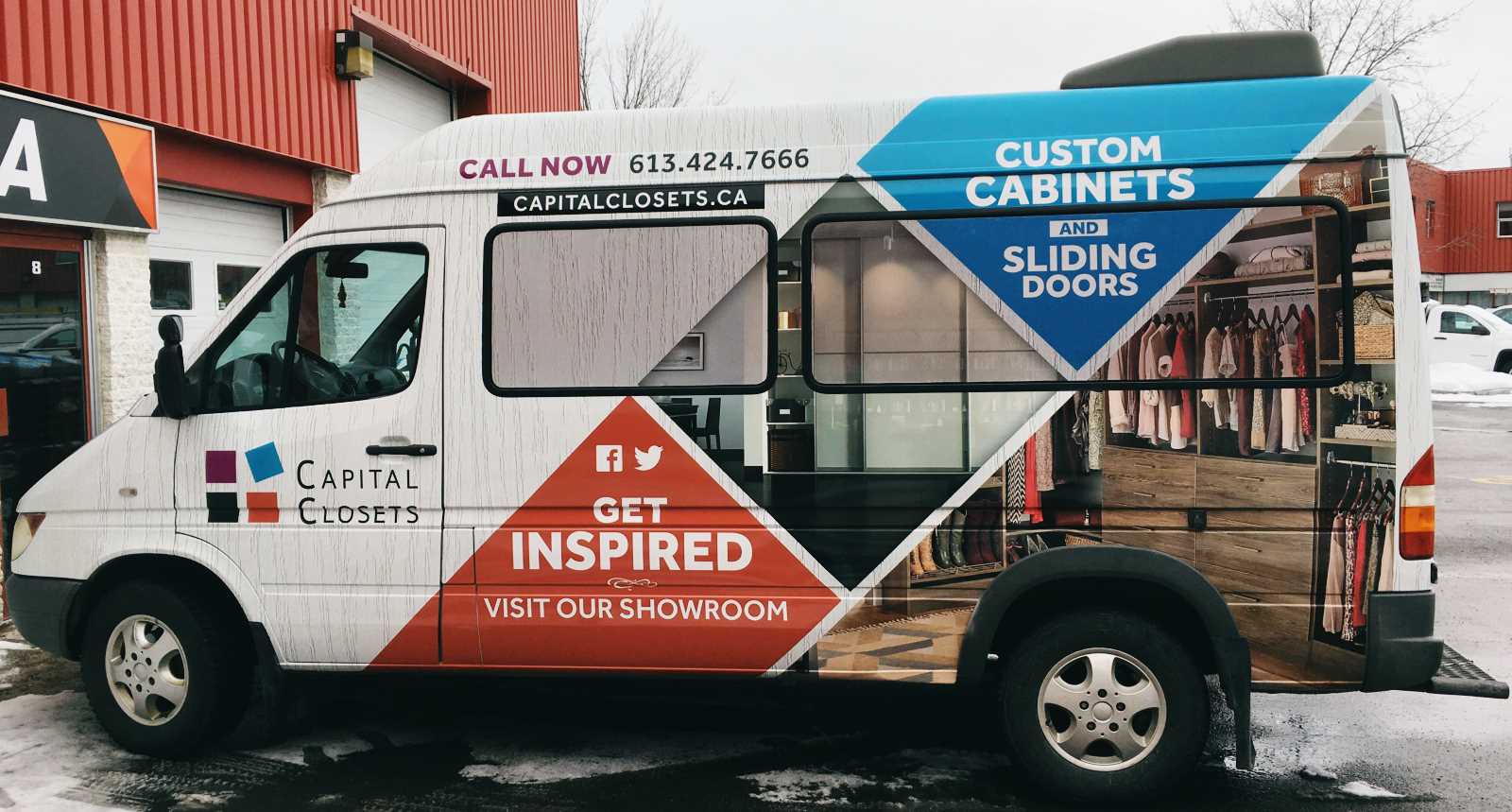 Find Capital Closets Cruising around Ottawa with its new Vehicle Wraps
Capital Closets wants to stand out from the competition and remind Ottawa area residents that it is dedicated to its clients and the success of the company. Recently, the company proudly unveiled the addition of two full, vehicle wraps to their fleet.
"We often see people looking at our vehicle's photos and taking a picture of our company name and contact info with their smartphone. Clients are more confident in the services we provide when they know we are serious about our business," says Elena Aman, Capital Closets owner.
Capital Closets offers premium closet design and construction. The company boasts creativity and innovation, and at-home consulting is an important part of its service. A client wants to feel confident in the services, closet design and build quality. First impressions can go a long way when choosing a carpenter or closet designer. The company understands this and how important it is to show Ottawa and Gatineau clients the commitment to quality and satisfaction. Designing and getting the right look for the vehicle wraps were that much more important.
In addition to its vehicle wraps, Capital Closets invests in online marketing initiatives such as continually updating its website with product images and engaging in social media sites like Facebook and Twitter. Next time you see a Capital Closets vehicle parked, why not snap and share a photo with us on Facebook?
Whether you are a new homeowner, busy parent, or have acquired many things over the years, whatever your lifestyle, Capital Closets can design closet-organizing systems that are high functioning and right for you. A Canadian, family-run business, our Capital Closets team is dedicated in bringing you inspired, creative and unparalleled expertise.