Design your closet with endless possibilities
Capital Closets offers Ottawa area homeowners unparalleled service in closet storage systems. Here is what you can expect:
Free in-home design consultation with Lead Designer.
Design to your closet function needs, personal style. No strings attached.
We can do all preparation work and installation.
Relax. We can do all prep work needed to ensure your closet space is ready for installation.
We care about what goes into your home.
No fading, no fumes – we do not use MDF material. Enjoy the finest products and clean air. Feel assured knowing materials selected are safe for you and your family.
Free virtual 3D Planning Designs.
Visualize it first.  It's an easy way to see a realistic view of your closet and helps to accurately design exactly what you want.
Highest quality every time.
Courteous, expert builders install your closet for a perfect fit. Bonus: We can do clean up and disposal for you.
Free Lifetime Replacement Warranty – on Parts and Labour.
Believe it: Parts and Labour. We want you to love your closet.
Measure twice, build once.
Your space is measured at first consult and may be re-measured by our Lead Builder. Whatever it takes for the best fit.
Proud to be Canadian owned and operated.
Full design freedom, better pricing. We are not a franchise: we do not pay fees or follow set rules.
Coming Soon – You need to see it to believe it.
Coming Soon to the Greater Ottawa Area – visit our newly designed signature Showroom and Design Centre. Bring in your measurements to see how our designers can help you design your dream space.
BEDROOM WALK-IN •  BEDROOM REACH-IN • HOME OFFICE • KID'S ROOM • ENTRYWAY • KITCHEN PANTRY • BASEMENT STORAGE • BABY NURSERY • MUDROOM • SPORTS STORAGE • GARAGE • LINEN CLOSET • PLAYROOM • SHOE CLOSET • SLIDING DOORS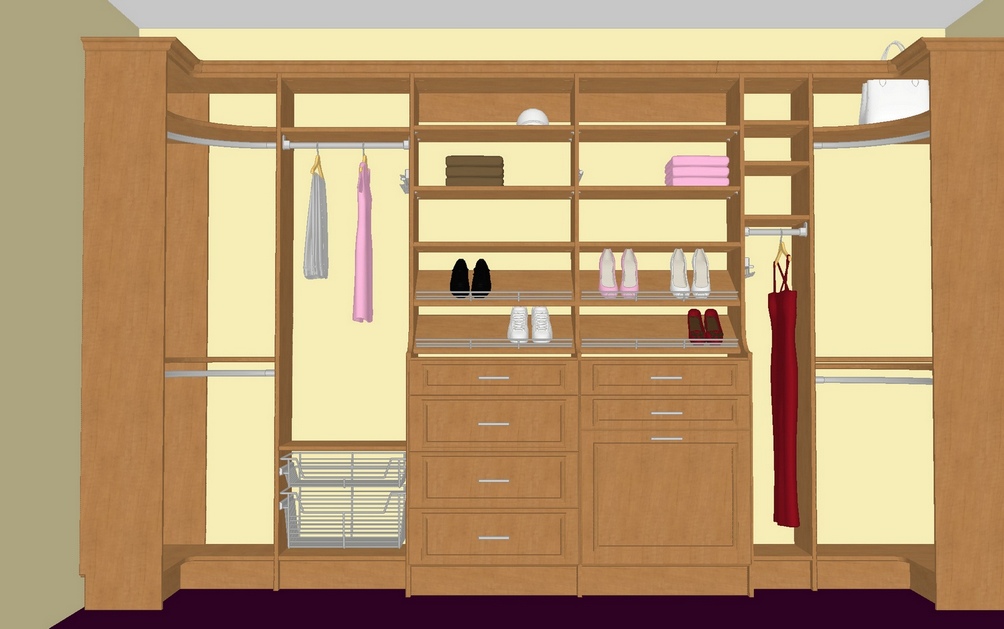 Closet storage systems for the Greater Ottawa Area: We create customized, superior and environmentally-friendly closet storage systems that add value to the home, enhance the quality of life and help people feel more relaxed and in control.
Eliminate clutter and gain moments of calm and serenity – especially in the mornings, when it can be the most hectic time of the day.
"It was a small walk in closet, but we needed more space and with better organization. They provided various solutions, options. The job was completed within 1 day, which was great. They made sure that all was cleaned up before they left. Friendly and courteous. Great work, Thanks."
Working Mom - Cumberland,
"CLOSETS x 3. We hired Capital Closets on 3 separate occasions and were happy with the results every time. 2 Bedroom closets and a foyer closet. Elena and Eddy work well as a team and the people they employ are professional and know their trade well. I would recommend them to anyone who is in the market for a well laid out closet system."
Software Developer - Ottawa,