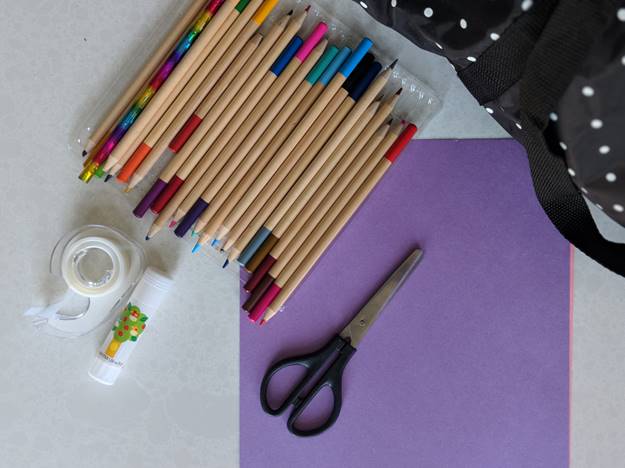 Back to School Organization Basics
It is September, once again, which means, for many moms and dads, Back to School activities. This could be a time of easy transition for parents and kids or more commonly, constant chaos. So many parents dread the start of packing lunches, chauffeuring kids around to various after-school activities, like soccer, hockey and ballet and the return of homework. Sound familiar?
Why Invest in Back-To-School Organization?
Getting things in order early, being prepared can save you time and stress. Really. Prepare well in advance and it can be a smoother transition. Prep your healthy lunch items a day or two ahead of time. Lay out your child's next day's clothes before bedtime.
How to Find Back-To-School Items Quickly
Avoid last minute searches for backpacks, lunch bags and other belongings. Set a place for your kids' school and sport bags. Let them be found exactly where they need to be. When everything is organized weekday mornings can be miraculously easier.
Five Steps to Helping Your Kids be Back-to-School Organized
First, clear out the summer items and clear the clutter from the mudroom or main doorway.
Next, add a few hooks. This will make it a lot easier to get jackets and backpacks from being misplaced and off the ground (a little lower in height for the younger crew).
Place a boot tray on the floor so wet and muddy footwear are contained.
Finally, if you have space, give every family member a basket or bin for all the extra items for warmer weather like hats, mitts, ear muffs.
Once complete, scan your new space and see if you can add a bit of style and/or Zen to it. A colourful entry mat, artwork or a decorative mirror can add some calmness to this hectic area and make it feel both stylish and chic.
Have Some Back-to-School Organizing Budget Wiggle Room?
If you have a less restrictive budget, you can add tools with a DIY project or seek out advice and hire a professional organizer who is a custom closet expert who will maximize your space to your specific needs and style. Enjoy faster morning out-the-door moments with functional pull-out wire baskets, soft-close drawers, shoe cabinets, shelves and more. Professionals will also consider your taste and style then curate product selections to make it faster and easier for you to choose and complete the work for you.
Whether you decide to upgrade to a built-in space or not, clearing the clutter and possibly adding a few organizing tools are the first steps. Can you put a price on a parent's sanity? We believe setting a budget helps but you don't need to break your budget to be organized. We believe you can build on the basics where function can meet fabulous.
Whether you are a new homeowner, busy parent, or have acquired many things over the years, whatever your lifestyle, Capital Closets can design closet-organizing systems that are high functioning and right for you. A Canadian, family-run business, our Capital Closets team is dedicated in bringing you inspired, creative and unparalleled expertise.