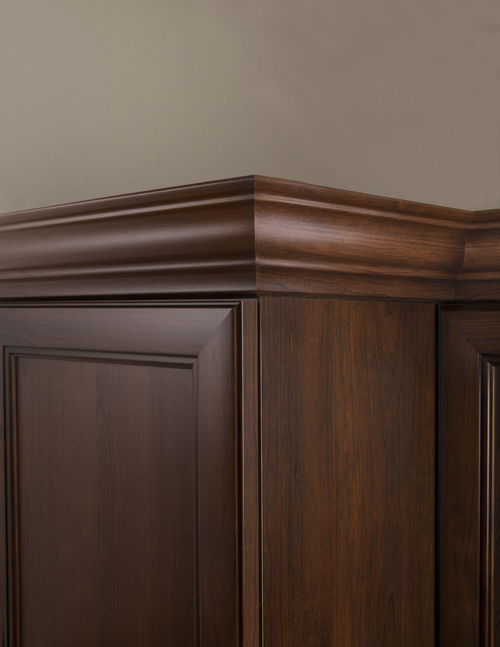 Closet Moulding for Architectural WOW
Closet moulding to any room can add awe-inspiring reactions from your friends and family. Moulding is more than just a pretty decoration.

Moulding can add height, create flow within the same room or from one room to the next and can bring balance. Moulding can also be used to deceive the eye from uneven walls or other building challenges.
Use decorative moulding and millwork to frame your walk-in closet. It can be an essential element in completing the look of your room. Imagine looking at your closet – first thing in the morning – with a gorgeous application of moulding surrounding its entrance.
For example, if you have a room with angled walls and lots of windows you could add crown moulding to unify the room. Ornamental moulding has a long standing history for many centuries. It instantly can add stature and style to an everyday room.
Crown moulding is applied where the walls meet the ceiling. The Romans used it to add more drama to their buildings. Baseboard moulding is where the base of the wall meets the floor to cover any gaps at the bottom of the wall material.
Base shoe moulding is a quarter-round strip that is used along the baseboard to hide any gaps due to an uneven floor.
Dentil moulding is a series of closely spaced square blocks that are installed below the crown moulding. Dentil moulding is seen more often in formal, traditional homes. It tends to add more detail and hide shadows under the crown moulding.
Closet Moulding – How You Can Get Started
When designing your closet space it is important to consider how this area will blend in with the rest of your room. Your choice in using moulding is one way you can camouflage architectural challenges and at the same time add beauty to your home.
An experienced carpenter from a custom closet provider can show you a selection of choices that would best fit your budget, style and personal preference.
A perfect fit – the Romans would have settled for nothing less.